Last night was windy pretty much all night long. Tent and stakes held up well, just hard to get the deep zz's. Got up, watered, packed, turned on the inreach, trail by 8.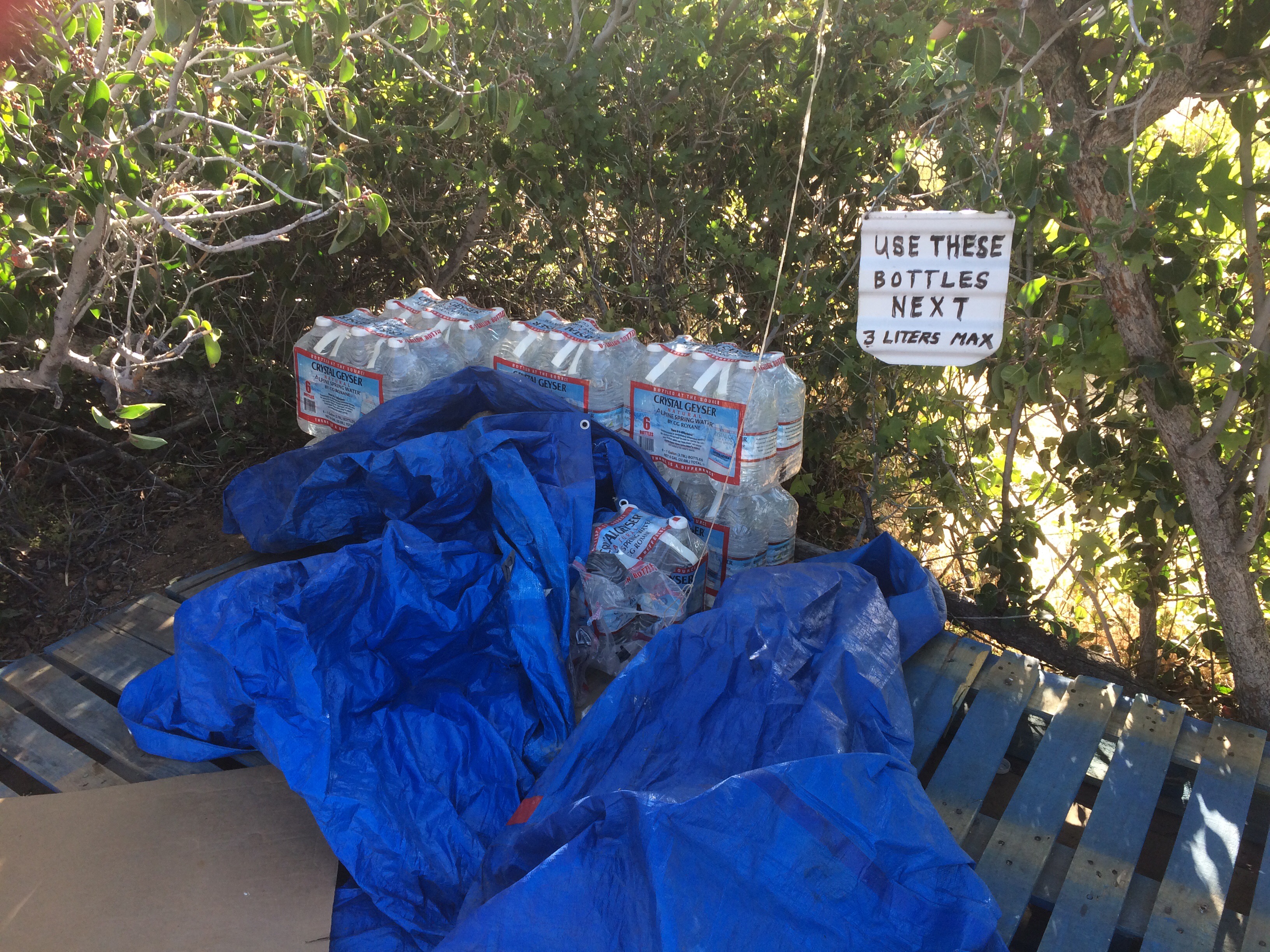 It was also around 8 was when I discovered the problem with carrying a satellite pinger. I was getting spotty cell service and Alice is frantically texting me that I'm off the trail. Here is the exchange: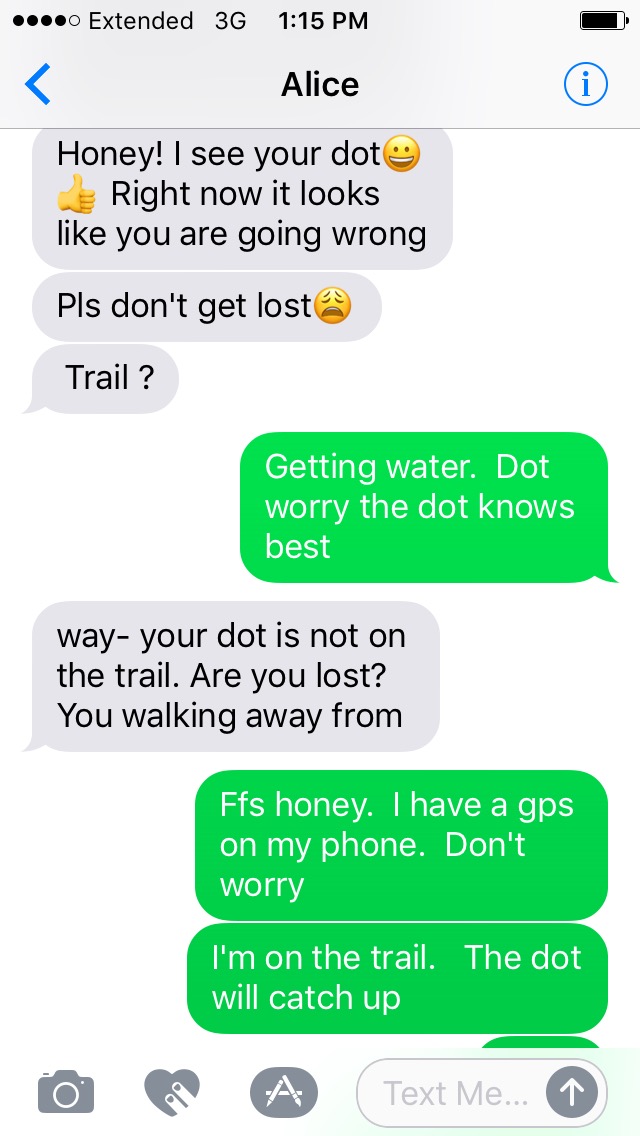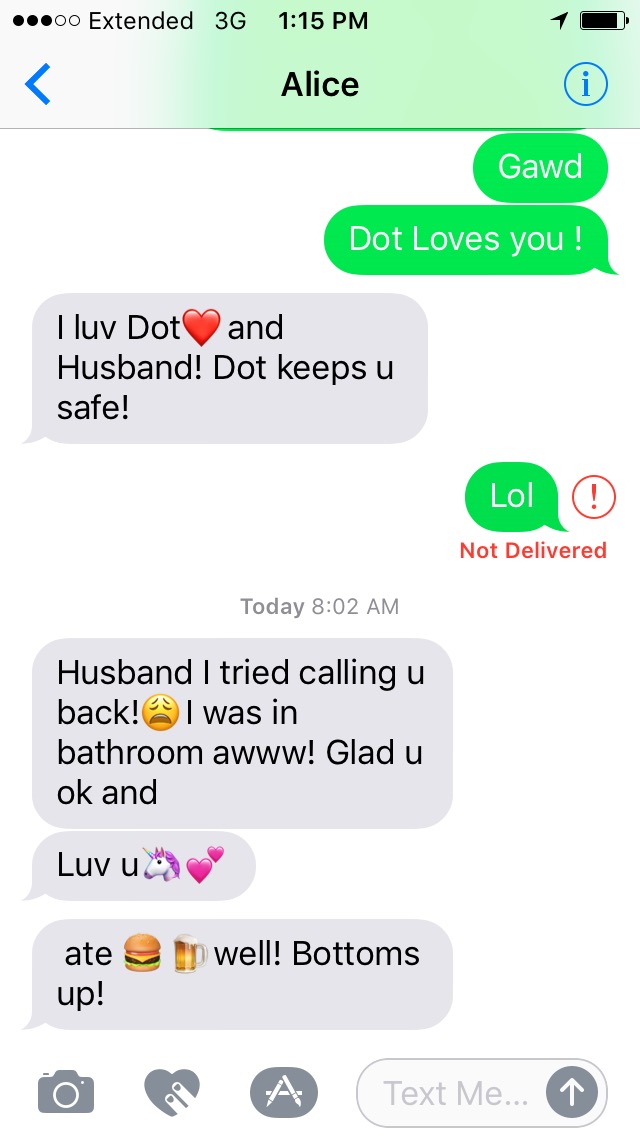 Apparently I was about 30 minutes behind the rest of the folks. Didn't catch up to many of them either until Barrel Springs. Hung out with a bunch of folks there. Made some lunch, charged up bats, drinking a ton of water.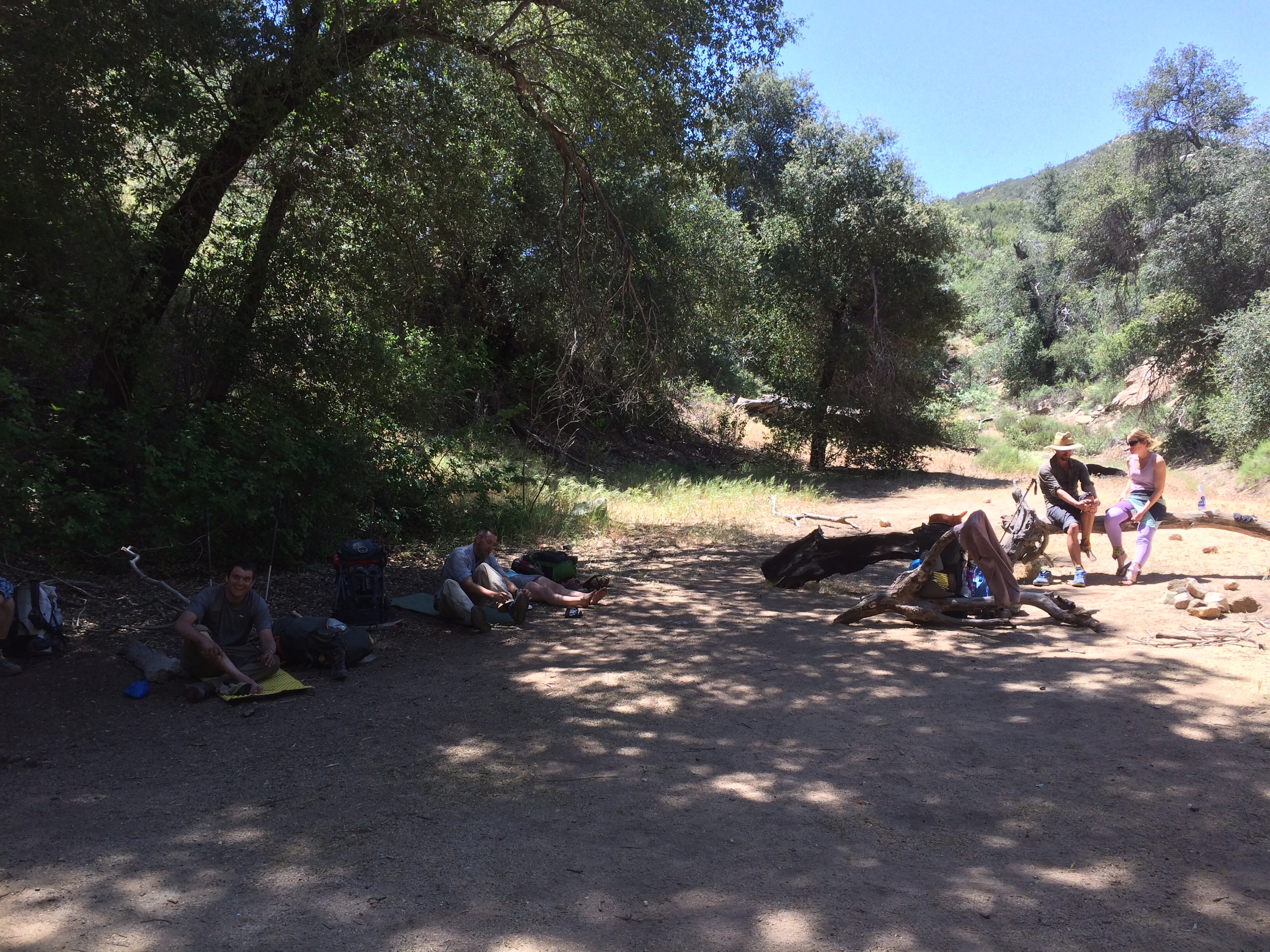 Got back on the trail around 2:30 with a couple of brothers and their Canadian buddy Josh. We kept lapping each other during the hike, eventually rolling into Warner together. Interesting guys. I wish I had a picture of Chris. That guy was unbelievably dirty. Picture a good looking, lean, fit, 45 year old sweaty guy who rolled around in the dirt for a couple hours. That's him.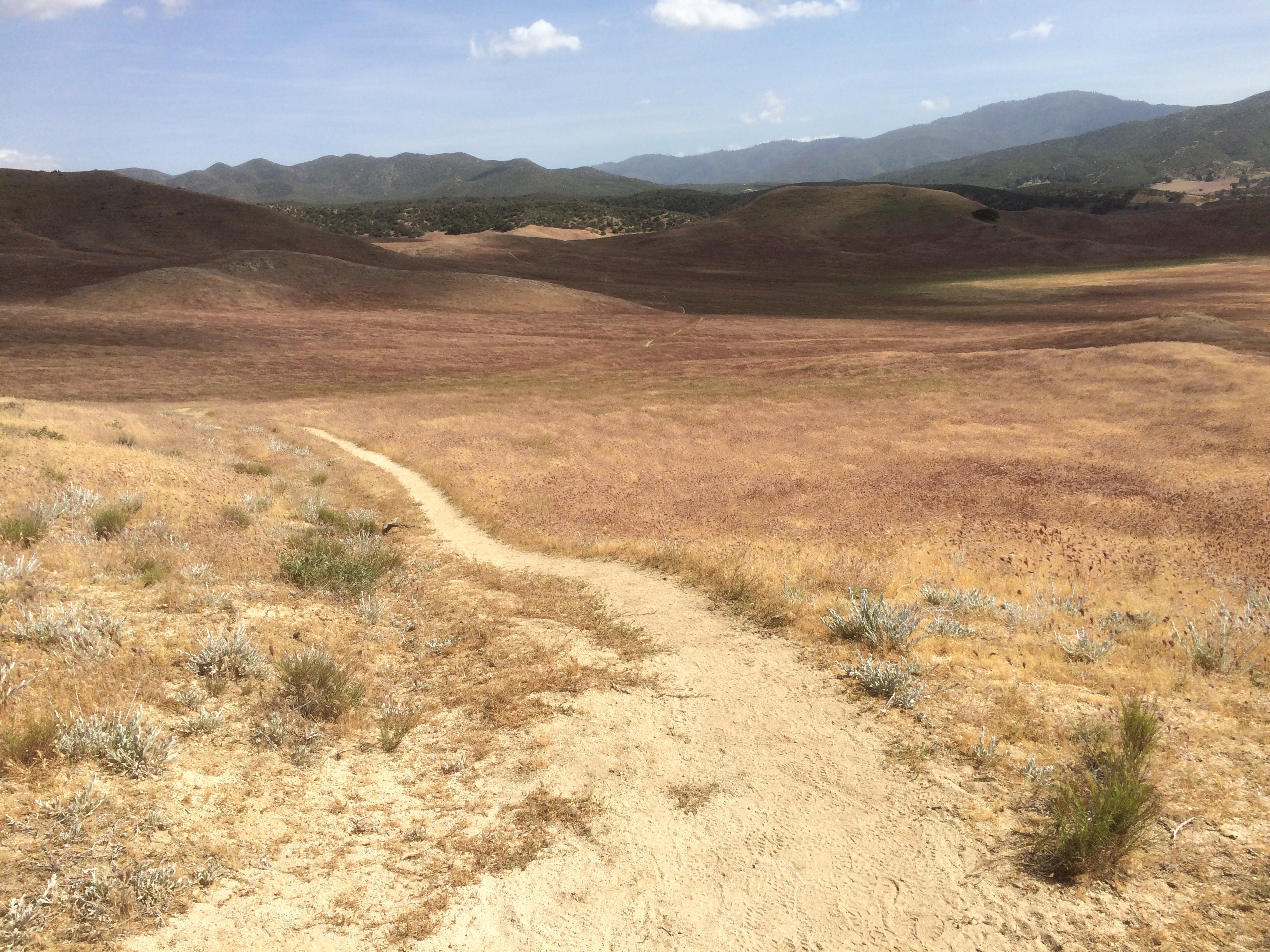 Did a bunch of miles through meadows like this.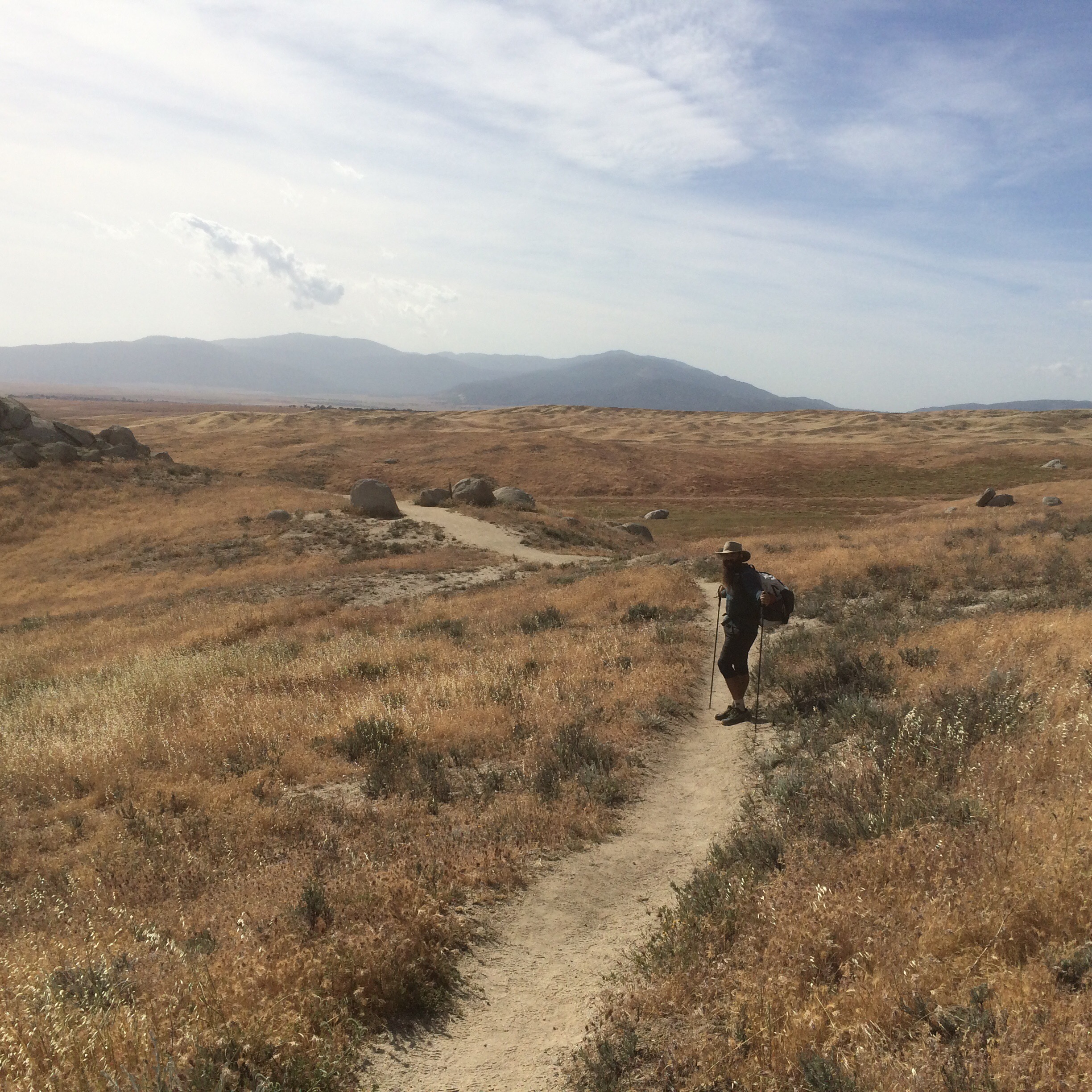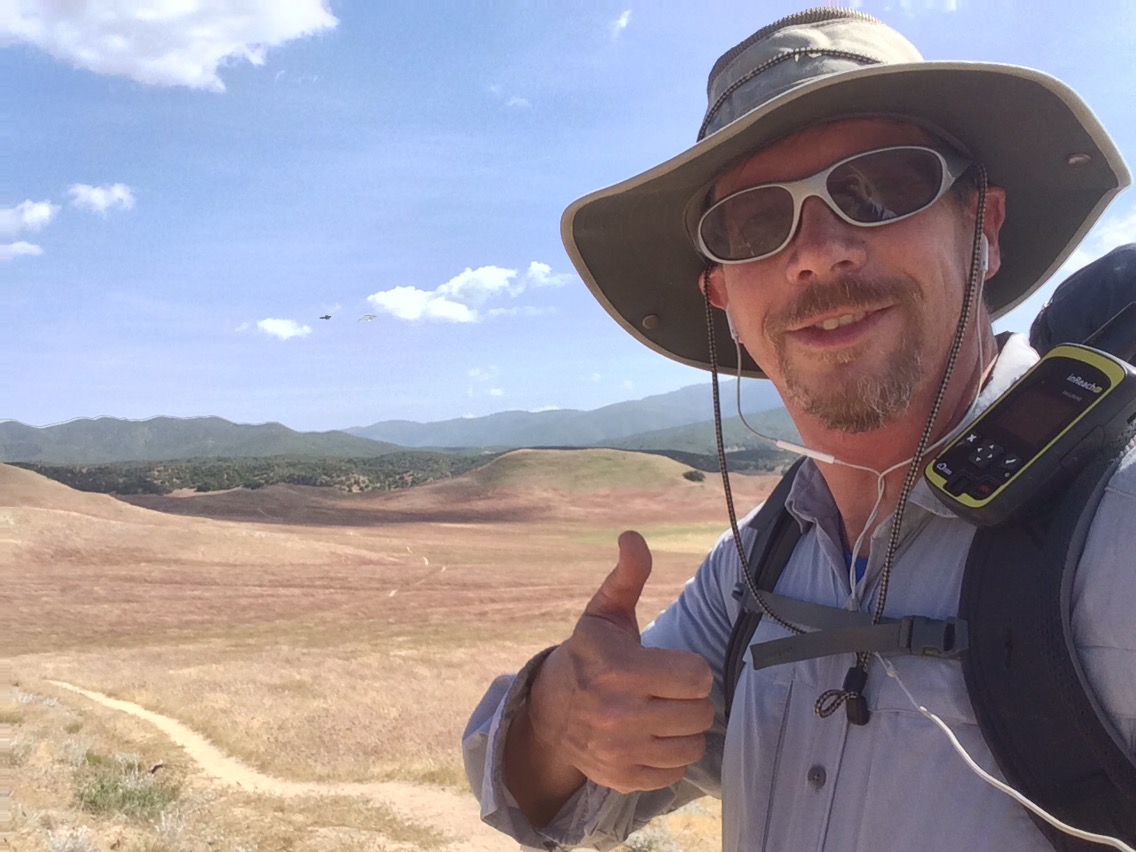 Got to Warner and my first priority was finding a beer. The gal at the community center offered to take us over to the cafe at 6. The guys drifted off, so I went alone. Chatted with a hikers there while sucking down two awesome IPA's + salad, grilled chicken, and fries.

Met this interesting Indian guy at the cafe. I had actually ran into him laying beside the trail while night hiking, but now we got to know each other. He is a software guy who talked his boss into giving him 5 months off to do this hike. The funny thing about him is his attitude. He just fills up and goes. No resupply, time table, not worried about the snow, etc. Every future trail event we talk about, he is like "we'll see". Great attitude. His trail name is "Wing It" haha.
Had a 1 mile hike back to the camp site. Got lost and wondered around the golf course for a while then finally made it. Tent went up late and because it was so calm, I didn't stake it properly. At 12:30 I paid for that omission when the wind went from 0 to 40 mile/hr gusts. I was frantically staking the thing while keeping it on the ground. The rest of the night was worry about the stakes, resetting a couple, and getting blown.

Did ~22 trail miles today. Tomorrow is a bucket shower, laundry, and goofing around. I'll hit the trail in the afternoon.