Up and away. Today is town Day.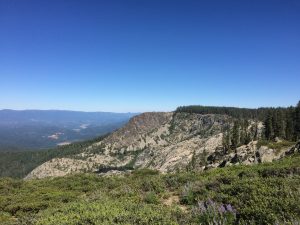 Went under this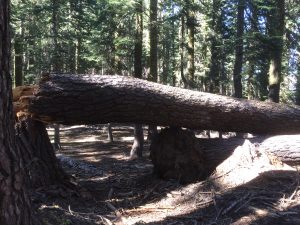 And a bunch more just like it, then it was a big descent down to 2200 feet.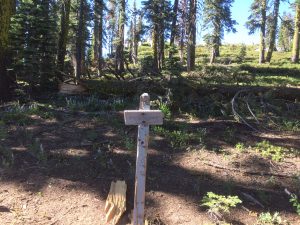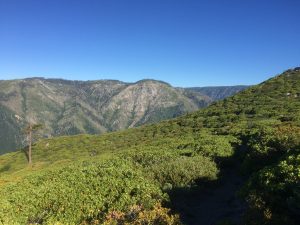 On the way down I ran into a group of southies that I knew well. Unicorn, Tetris, Monarch, and Orion. They were hiking with Seabiscuit and Sizzle (Zach). Just heard that Zach went off the trail. They said he hit a 1000 miles and said "Enough". Haha, get it Zach. Hopefully one day I find that guy again.
Got down to Belden and setup in a room. This is a cool resort. On weekends it sometimes get swarmed by some oddball event. Apparently they are still cleaning up from a pre-burning man party last week. Dunno, all I see are giant garbage cans full of beer bottles. Must have been good.
Here is the view from our place.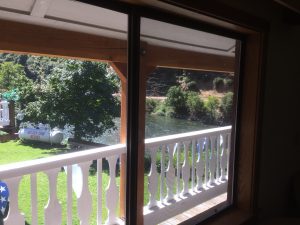 Burgers are good and the folks are friendly. A trail angel brought over my resupply box which I had sent USPS (they don't deliver here anymore).
Spent the afternoon catching up with a wounded warrior who is hiking the trail. His name is Jackalope. He's from Kansas and did 2 tours in Afganistan. Man he has some stories to tell. He seems like a really good kid. Likes to hunt, respectful, good shape. Probably dealt with some stuff over there that messed with his head. Anyway, he seems like he's getting what he wants out of the hike so good for him and the folks sponsoring the thing.
Did only 9 today. Soho and I are fattening up for the big climb tomorrow. It is going to be a nasty one. We are thinking about leaving around 5pm ish.