Woke up shortly after the others left today and headed out into the cool air. The cloud cover left me this morning and for now it looks like the smoke is all to the south. First goal is Hart's Pass, the last road accessible spot on the PCT. After that I'll see how much more I've left in the tank.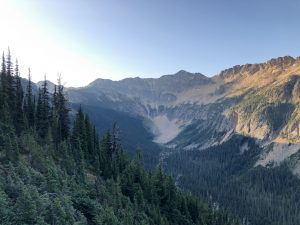 I honestly don't remember much from today. The trail was in good shape and generally stayed on the ridges, so I didn't have to do much descent/ascend cycles.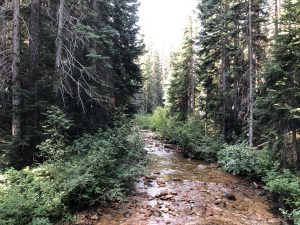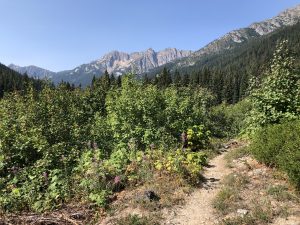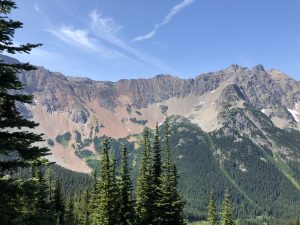 One thing to note is that the area around Harts pass is well known to be a treacherous place in the snow. I totally get that. Have a look at this pic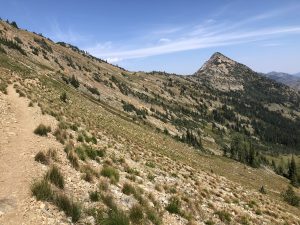 A big chunk of this ridge walk is along a narrow, sandy trails on a steep incline. Occasionally it turns to a rocky one, but equally narrow and even steeper. While I'm walking, I'm imagining what it would be like in a foot of fresh snow. Folks often get hit with snow up here in September and have to either wait out the melt or roll the dice on hiking through. They've got my respect. It would be really hard to self-arrest on such a steep slope.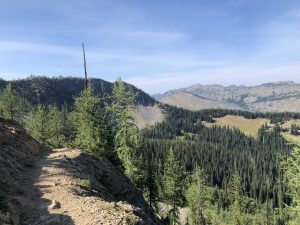 I make Harts pass at 4:30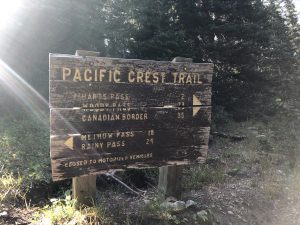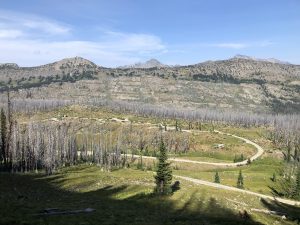 I carry on to the entrance parking lot and it looks like a junkyard.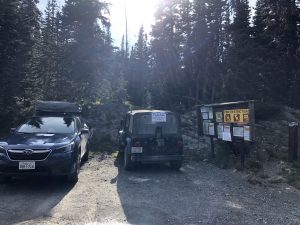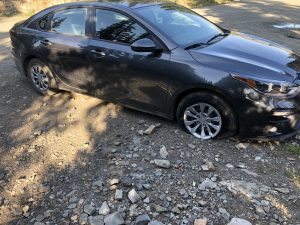 I've heard this dirt road is 17 miles long and very sketchy. There are lots of pot holes and boulders on the road. No turn outs and single lane most of the way. Looks like the car blew its tire and the driver just kept going on the rim. I bet more than just the rim is trashed. The tow bill is not going to be cheap.
I carried on to take down the next pass, Buffalo, then took down Foggy pass and finally Jim Pass. All these passes sound impressive, but basically each one is just a couple 100 feet of elevation. The trail is being good to me, staying on the ridges.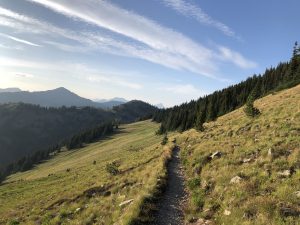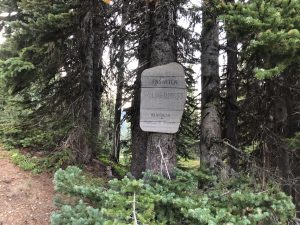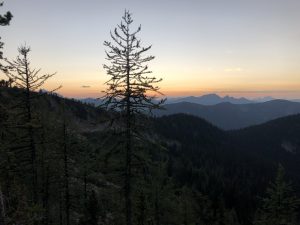 I passed Halo and company a couple miles back. They were all tented up and bedding down, chatting away. Finally stopped a little before 9 at a tent site next to Jim Pass. It was a huge flat spot with lots of wind protection. I logged my first 30+ mile day! Git'er Done.