Woke up at 6am. Man I am sore. It is not the localized sort of sore, it is the full-body kind. Popped some vitamin I and loosened up a bit. Everything was clean and dry ready for the day.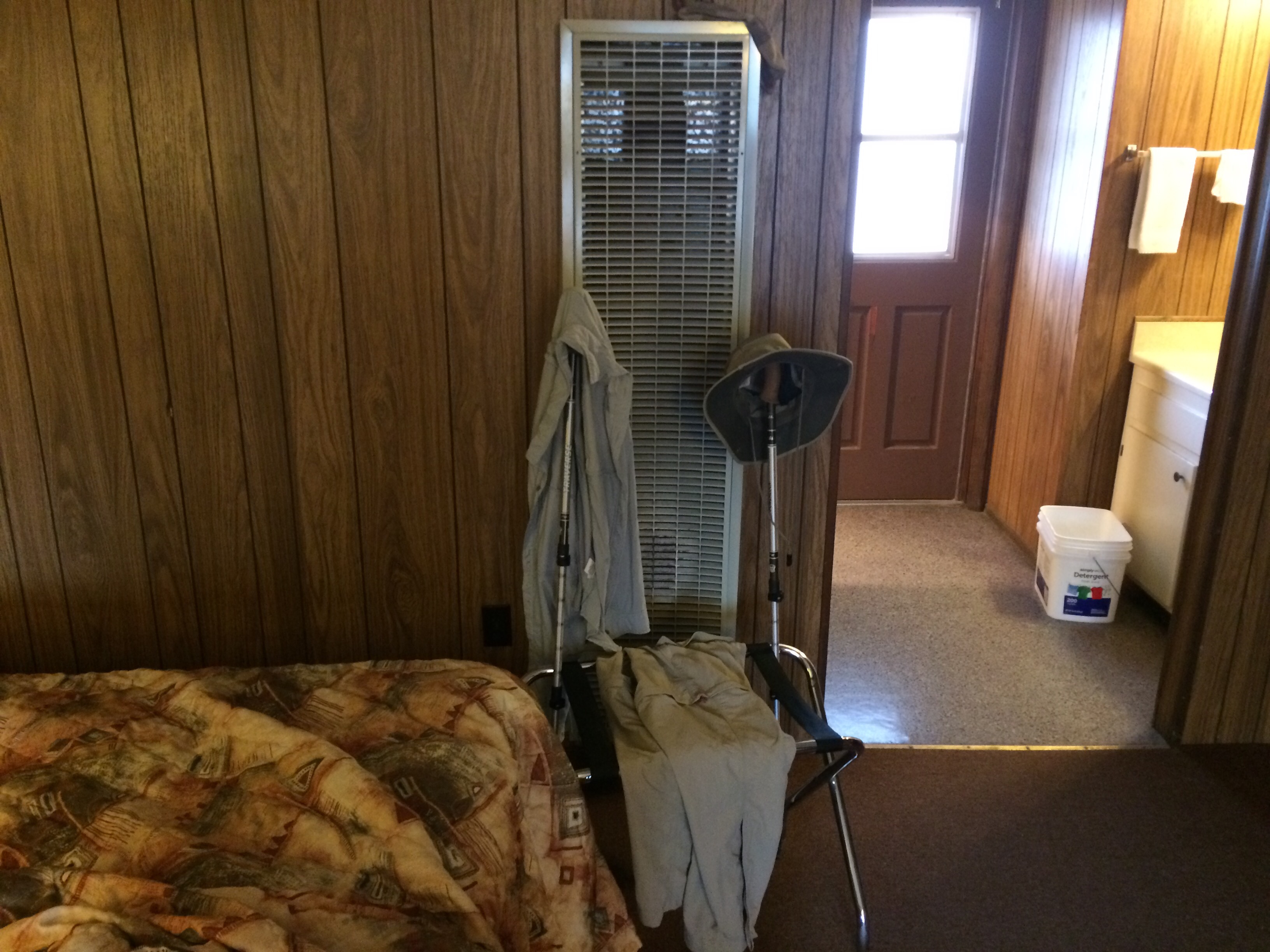 I checked outside to see if the storm had passed and saw this instead.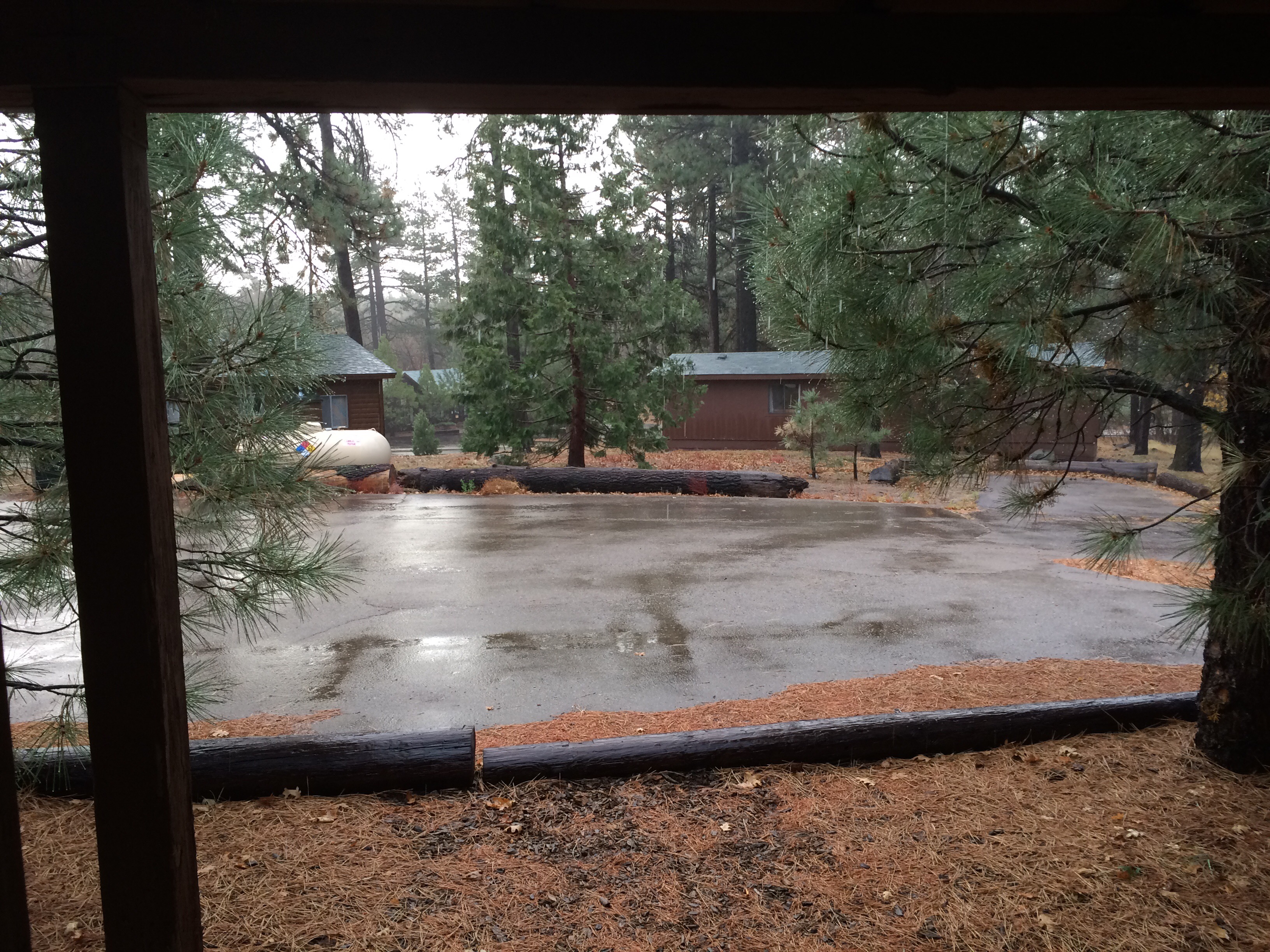 It is cold out there. And windy. And the rains supposed to continue until 5pm. And…I'm STAYING IN THIS ROOM TONIGHT. The guys at the store/cabin rental got a good laugh at my decision. I suppose it was worth it, since they gave me a $30 discount on the room tonight. Always a bright side.
I am loaded up with frozen burritos and hot pockets for the day. Going to do some replanning since I'm not going to make Warner Springs by Wed. In a little while I'll watch this tiny ass TV for a bit.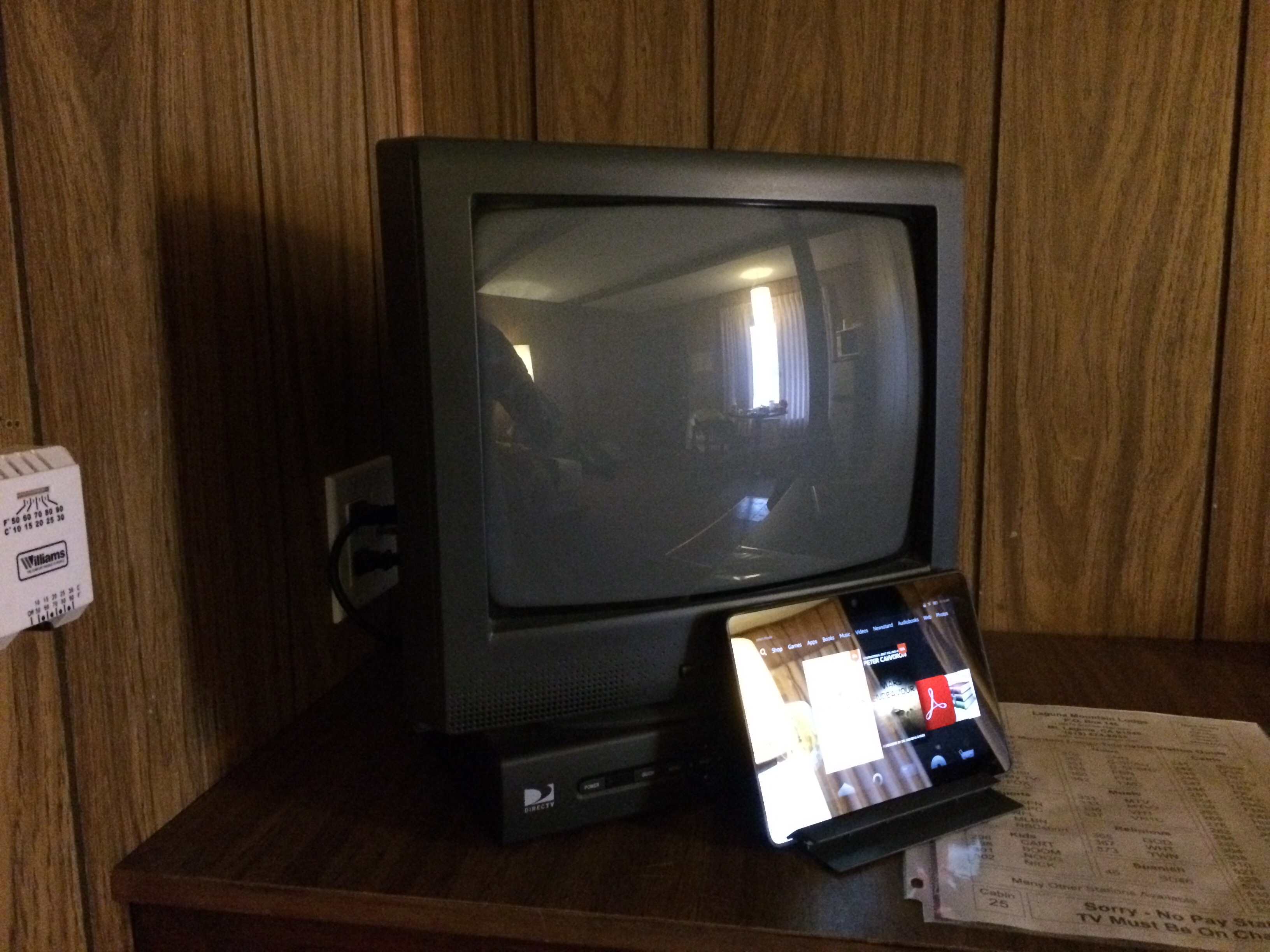 Spent some time at the store chatting with John and his brother who own the operation. Got a lot of lore about PCT'ers coming through in the herd during April and May. Folks throwing up from the climb, begging for rooms, buy out all his supplies, and other sorts of mayhem. He told me that before the Warner Springs resort closed, it was known as the best hiker boxes on the route because folks would throw their entire pack into the box and head for the airport home.
I'm rather relieved that I'll miss it. I've been thinking one of the benefits of sectioning the first bit is to by-pass all the nooblets (of which I am currently one of). I figure that after 150/200 miles, a significant number of folks who "read some book and decided to hike" will be gone. Then it is left to the rest of us who really want to do the whole thing but haven't a clue if we can. That about fits my profile.